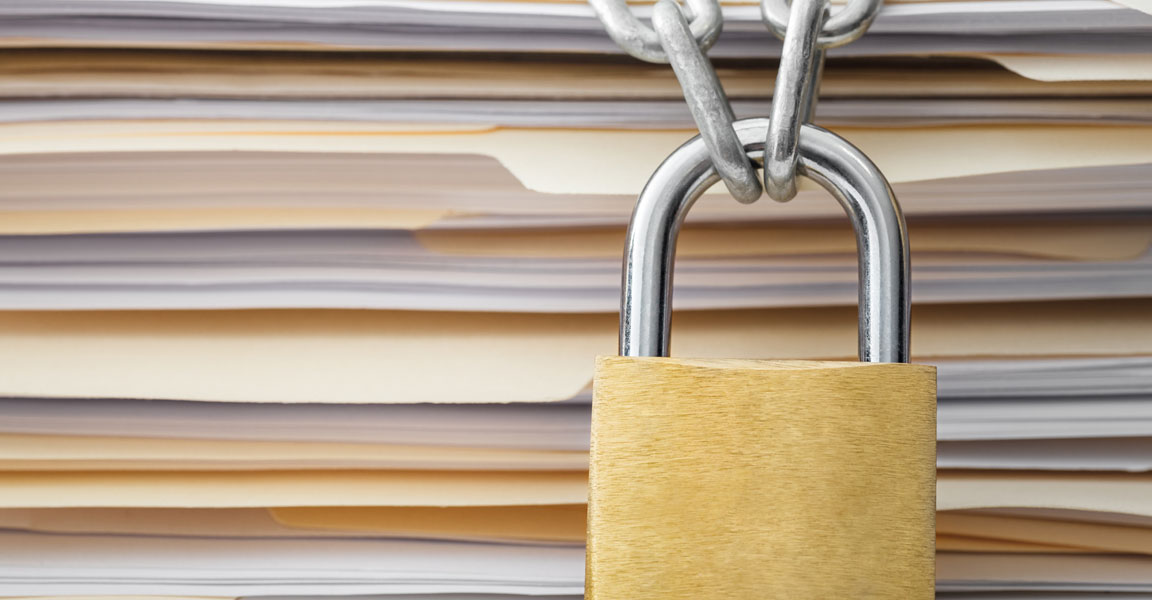 Records Storage
Is asking your staff to manage inactive files at an off-site facility wasting you time and money? Packing, listing, transporting and pulling files and refiling in heat or cold, rain or snow can be an expensive proposition and a morale challenge to your business.
Let IRM do the work for you. We provide convenient and secure off-site records facilities that make storing files convenient and affordable. Not only will you get your files faster, but we'll help you reduce costs by replacing your fixed rate storage environment with IRM's state of the art storage centers and free your valuable time while our professional records team manages your files.
Reduced Storage Costs
Convenient Delivery and Pick-Up
Safe and Secure Storage
Up-to-date Inventory
Web Access
Save Costs
Are you spending too much? Are you renting a storage area but using only a small portion of a larger space? Are you storing documents that are no longer required? IRM can help you spend less with:
Rates by the box, so you only pay for what you store
Managing record destruction and destroying
out-of-date files
Reduce office square footage related to document storage
Convenient
Stop driving out to a storage facility and hauling filing boxes. With IRM records storage, you'll get:
Records picked up from your office
Timely delivery of records from our site to yours
Records securely retrieved
Secure
Self-storage environments are not designed to safely store files for long periods of time. IRM off-site records centers feature:
Secure managed facilities
Professional records management staff hired and trained as specialists in the storage industry
Standards that comply
Monitored alarm for fire and burglary
Fire suppression system
Organized
Do you know what is in every box you've stored? Are you sure its still there? IRM will help you know what is in each filing box, and ensure that the inventory is up to date. IRM services can include:
Complete inventories of each box
Managed storage and retrieval activity with up to date box content listings
24/7 unlimited access to your records inventory through our web portal
Expertise
Trust IRM to professionally manage your records. We are experts in the full range of records management, from file creation through destruction.
Over 40 years experience in document management
Locally owned and managed
About Indiana Records Management
We are proud to be Central Indiana's only locally owned Records Storage Company and a recognized leader in the records and information management industry. Our specialty is developing custom solutions that enable our customers to control, store and access critical information in a timely manner.
In addition to off-site storage, we offer top quality filing supplies, media storage equipment, high-density storage systems, imaging solutions and consultants that solve complex records and information management challenges.
With over 40 years of focused dedication, we serve customers in a variety of industries including legal, finance, healthcare, insurance, manufacturing, education, pharmaceutical, and government.